Impact of Triangle RDC
As of 2019, the TRDC has supported 92 researchers working on over 45 projects across the Triangle. In addition, the Center supports over 50 PhD theses plus training for an additional 65 students.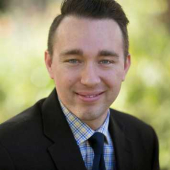 The Triangle Research Data Center provided me multiple top-notch research opportunities while I was a graduate student and postdoctoral researcher at Duke. The RDC allowed me to access data for my research that would not have been available by any other means. This allowed me to answer research questions that would not have been answerable by anyone else.
– Tyler Ransom, Department of Economics, University of Oklahoma, Ph.D. Economics, Duke University, 2015